As a local training firm in Hoddesdon, Hertfordshire, we have a passion for inspiring and empowering young people to live their dreams. As part of our CSR strategy, we have developed our EEP, Education Partnership Programme and for many years have worked in partnership with Herts Regional College, taking on apprentices from local schools.
Supporting young people in our local community, developing new skills and nurturing young talent is something we are very proud of.
We are looking for an Accountant Apprentice to join our team. University fees are now much higher than a few years ago and students are looking for different routes to further their education. The apprentice route is a great option and we look forward to increasing our team at HB Accountants using HRC and students from local colleges.
If you would like a career as an accountant – why not take a look at what we are looking for and get in touch and send us your CV here.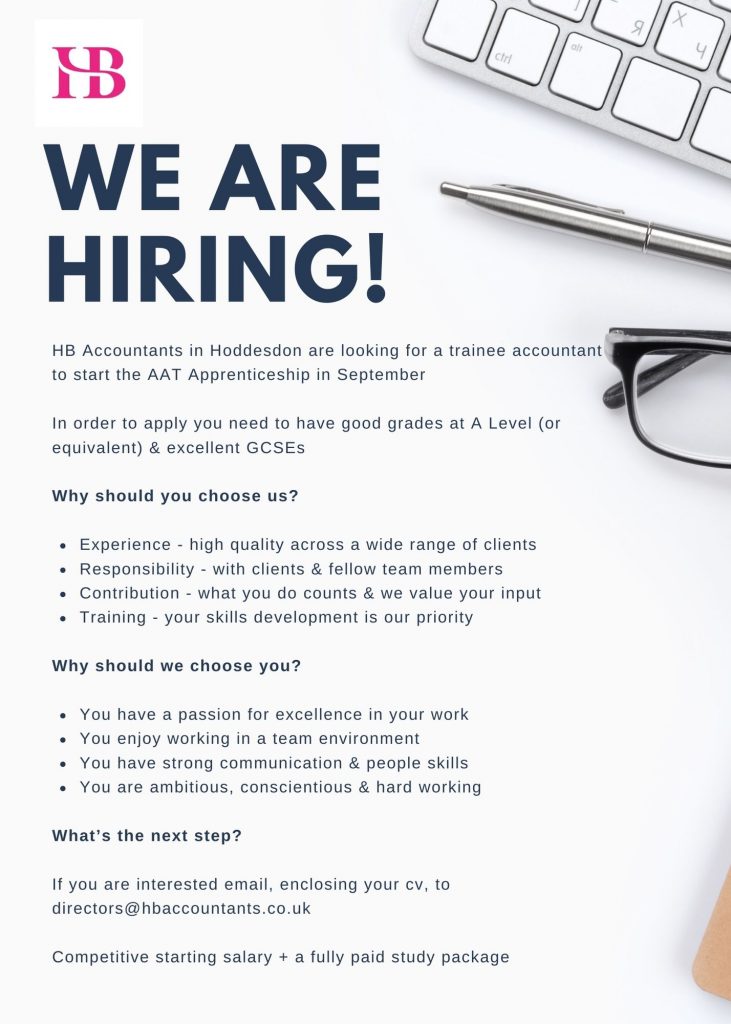 Are you a business owner?
Finding talented people is not always easy, would you consider 'growing your own'? You are ensuring that you always have the right staff to meet your needs plus you are supporting young people by giving them an work experience and opportunity to study on the job.
Click here to find out how your business could receive up to £4,000 to hire an apprentice
If you'd like to learn more about apprenticeships or even talk to our own apprentices, Abby and Callum, give us a call on 01992 444466 or Hertfordshire Regional College are on hand to help too or visit https://www.gov.uk/guidance/incentive-payments-for-hiring-a-new-apprentice to find out more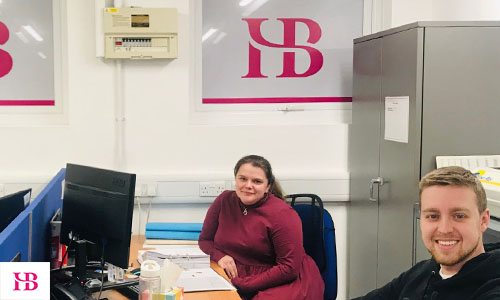 We are here to help support and grow your business by giving you access to experienced accountants and useful information no matter your business size or sector.
Please feel free to contact the team on 01992 444466. We're accountants for business and we're here to help you grow.
---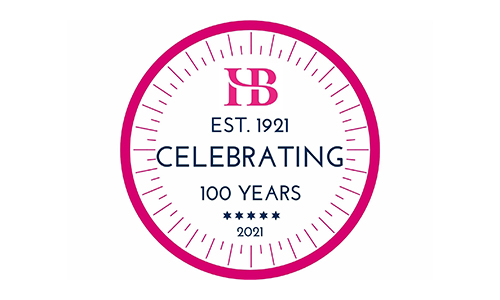 Visit our COVID19 Business Hub for more information
---
Read our latest blogs below
Search our back catalogue of blogs
See what we have been doing over on Instagram