Secured by Design are a police organisation designed to work alongside the Police Service in the UK. Their aim: to achieve sustainable reductions in crime through design and other approaches to reduce the demand on police forces and help people live in a safer society.
They have drawn up a useful checklist of measures you can take to reduce the chance of your premises being targeted by opportunist thieves or being subjected to cyber-attack.
Top Tips for Closed Business Premises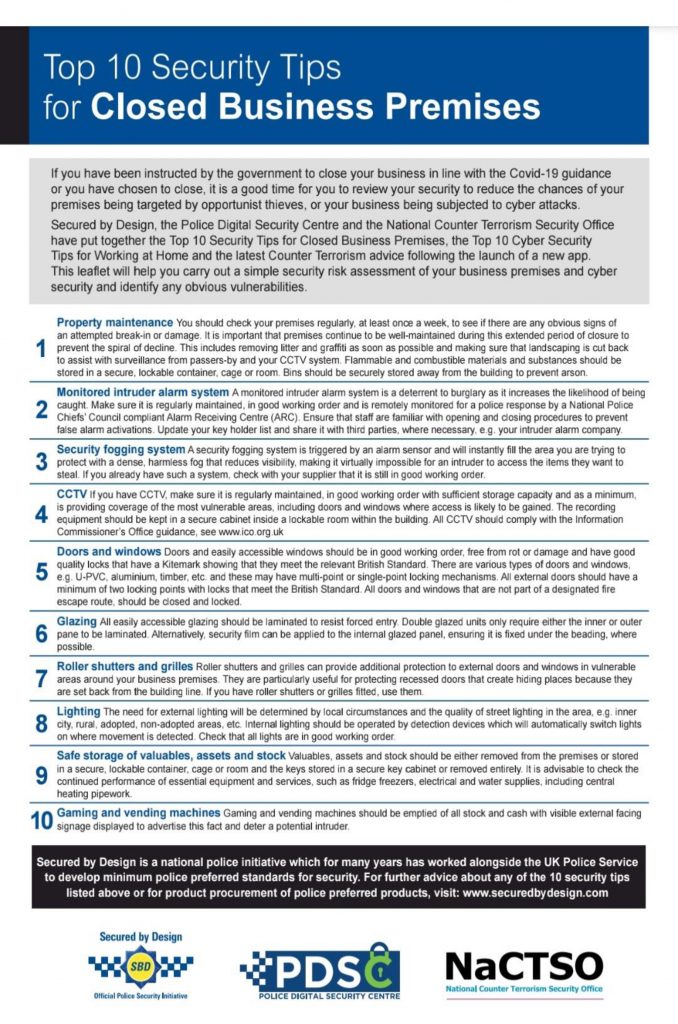 Secured by Design say the information above is not exhaustive. For further crime prevention measures and products please click here
Is COVID19 having an adverse effect on your business? Visit our FREE COVID19 Business Hub for more free resources
HB Accountants are here for you during this difficult time. We will continue to keep you updated as the Government releases new information. Our business contingency plan is in place and we will do everything we can to support our clients during this uncertain period, please do not hesitate to contact us here if you have any concerns or queries.
The information contained above is for general guidance purposes only. Whilst every effort has been made to ensure the contents are accurate, please note that each individual has different circumstances and it is essential that you seek appropriate professional advice before you act on any of the information contained herein. HB Accountants can accept no liability for any errors or omission or for any person acting on or refraining from acting on the information provided in the above