The Covid-19 pandemic has repercussions for every business. There are a range of support
measures available to the self-employed, and this briefing sets out guidance on some of the
many questions you are likely to have and although this is uncharted territory for everyone,
there are still basic management strategies that will help minimise risk to you and your business.
We have produced a four-page factsheet providing information for you on what to do and where to look for help – feel free to download to your device by clicking the link below
Manage your cash and risk during the Covid19 outbreak and where to look for information and support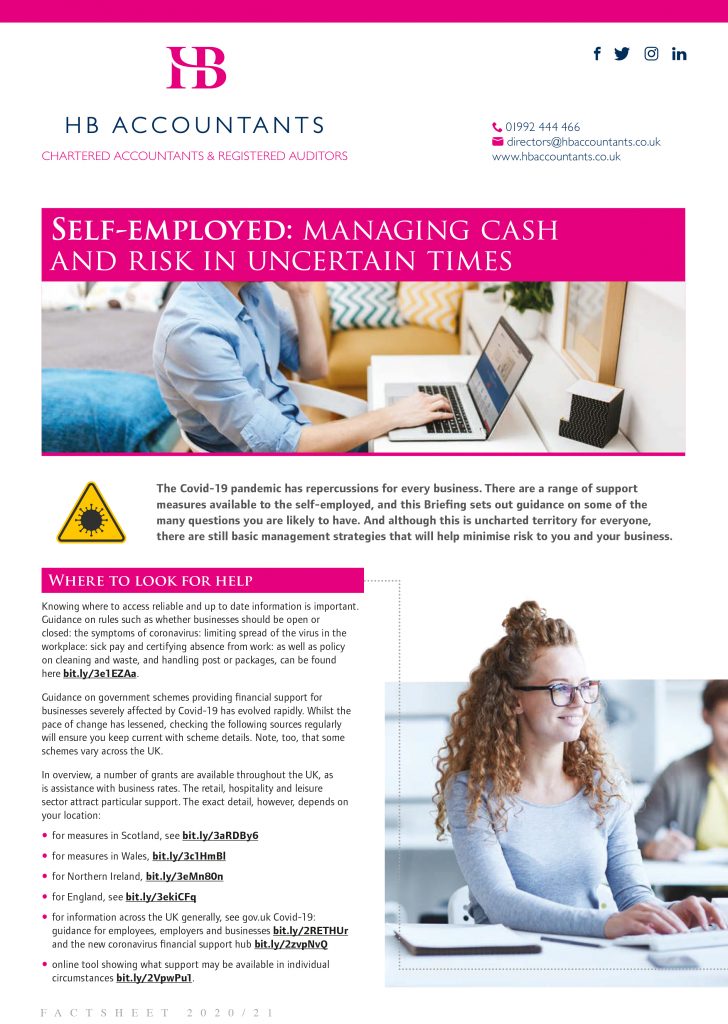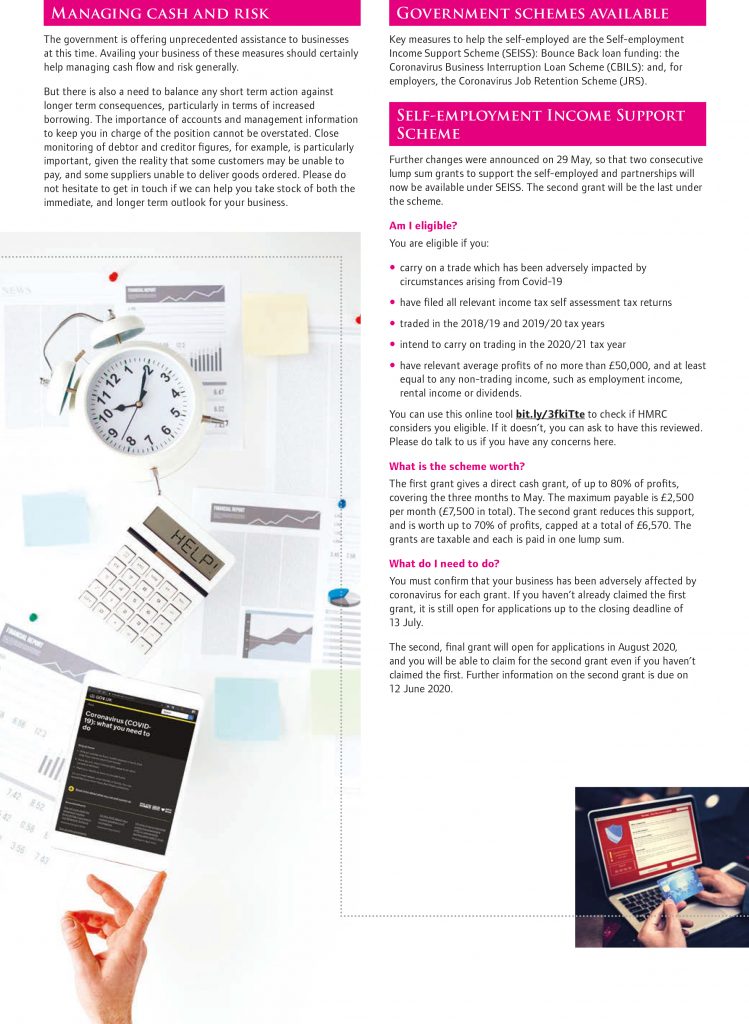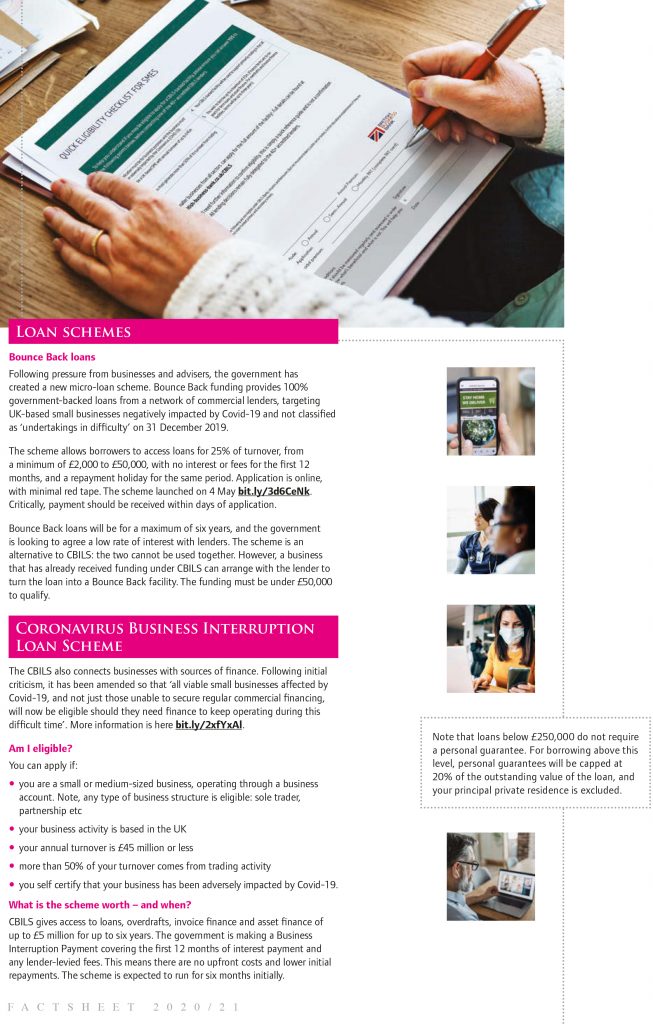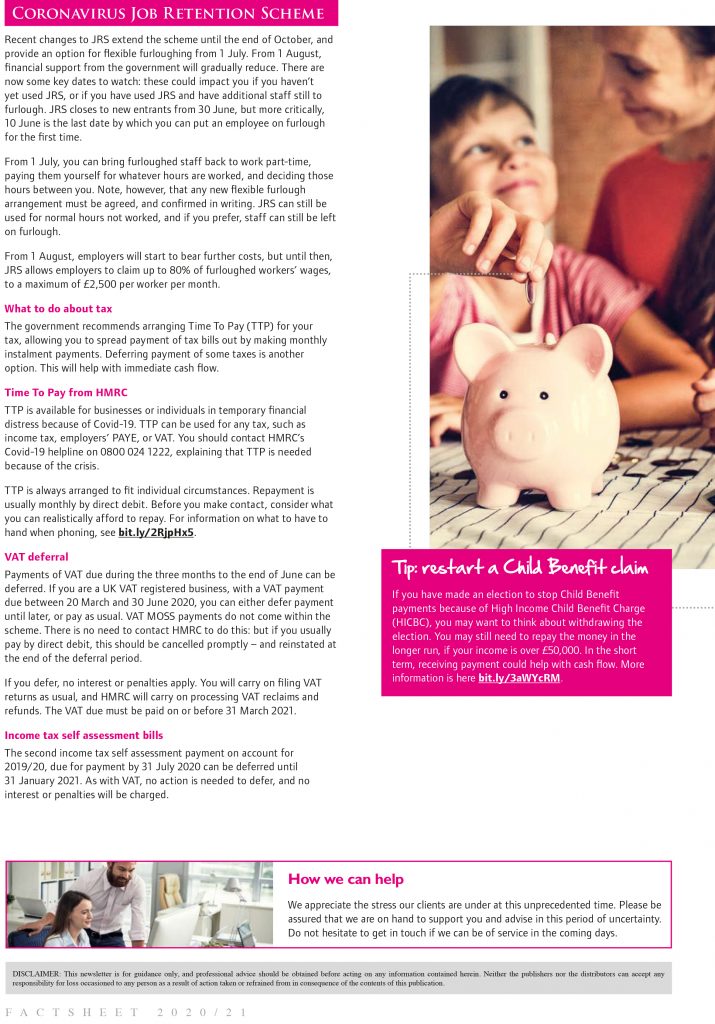 HB Accountants are accountants for business – we are working hard helping our clients' to make the right decisions for their business.
If you would like our help on financial, accounting or tax guidance and support, please contact Karen or Keith or call 01992 444466.
Visit our COVID19 Business Hub for more information
Latest blogs from HB Accountants
The information contained above is for general guidance purposes only. Whilst every effort has been made to ensure the contents are accurate, please note that each individual has different circumstances and it is essential that you seek appropriate professional advice before you act on any of the information contained herein. HB Accountants can accept no liability for any errors or omission or for any person acting on or refraining from acting on the information provided in the above