After being instructed to work from home due to Covid19, a number of companies have unexpectedly realised that homeworking could become the new normal. The CEO of Barclays was reported saying that big offices 'may be a thing of the past' after just six weeks of lockdown.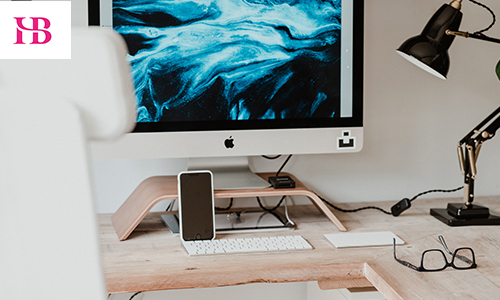 The former stigma of saying you're "working from home" – and colleagues being cynical that you are doing any work at all – has gone, we've tested the opportunities brought through technology – how many of us have now got a zoom account? – and managers are getting used to not seeing their team in person. Now we know that the operative word is "working" – wherever our team is based – we can start to see the financial, business and human benefits that homeworking can bring to individuals, businesses and our economy. This does come with a warning but first the benefits.
6 benefits of homeworking
Increased productivity
A Stanford study found that employees who work from home are 13% more productive than when they work in the office. At the current time, there are myriad distractions such as children being at home, and there are mental health issues exacerbated by having no choice about home working and therefore, no control over the situation. As the lockdown continues to ease and we can physically go back to the office, schools reopen and we rediscover our confidence in the future, expect a productivity boost from many homeworkers.
It's easy to work virtually
It's easy to connect your team with each other and to the main office every minute of every day if you want to. Hold video and voice calls, share documents with team members anywhere in the world, collaborate on presentations and brainstorm ideas in real time… Your team can do everything online – including enjoying a face-to-face virtual coffee!
Enjoy efficiencies related to employees wfh: reduce costs
With fewer people in the office, employers can realise multiple efficiencies. Fewer employees onsite may mean that you need less office space allowing a move to smaller premises (or even give up your office) and enjoy lower or no rent, rates, energy bills, the list goes on. You'll also need fewer office supplies, stationery, tea and coffee…
Hire the best people
Enjoy the freedom of hiring the people you want and need, no matter where they are based in the country, or even the world. You may also find that the homeworking option is a benefit that other people also want – we've known people to specifically move companies for this option.
A positive work/life balance
It's a proven fact that people are happier when they are in control of their time, working space and practices. When you trust that your team is achieving results from home, you can also give them the freedom to work flexibly. Heading off for a walk or to the gym, or even taking a nap in the middle of the day, can boost concentration and productivity. Working the hours that suits the individual – as long as it meets business needs – gives them the time to meet personal and family obligations, which can help to decrease stress and ultimately make employees happier. Interestingly, employees tend to eat more healthily at home which not only helps the individual, it can lead to fewer illnesses in the long run.
Improved mental health for employees
In the short term, many of us will remain fearful of the virus – until (and if) there is a vaccine. Working from home alleviates the fear of having to go into an office, being in a crowd and using public transport which in turn equates to reduced stress. Longer term, freedom to choose your workplace, and time to fulfil personal obligations improves mental health and add this to the absence of office politics and you have happier employees and the employer will benefit from fewer people off sick.
Working from home is NOT for everyone
We are not saying that working from home is for everyone nor is it appropriate for all: it is the employers that need to make the decision and employees may need to compromise to find the solution that works best for the business.
Neither would we say that working from home every day is the right thing to do – face-to-face interaction is so important to build relationships, keep motivation levels high, share experiences and to boost creativity and innovation.
However, during this quarantine, we are proving in real time that a high percentage of office-based employees can work from home at least part of the week and this could be a way of reducing some of your fixed costs AND offering your employees more flexibility and happiness in their lives. It's certainly food for thought.
---
HB Accountants are accountants for business. We understand that your workforce is the lifeblood of your company – as well as often your largest cost of doing business. For guidance or support, please contact Keith or Karen. We're still working hard to help you make the right decisions.
Visit our COVID19 Business Hub for more information
Latest blogs from HB Accountants
The information contained above is for general guidance purposes only. Whilst every effort has been made to ensure the contents are accurate, please note that each individual has different circumstances and it is essential that you seek appropriate professional advice before you act on any of the information contained herein. HB Accountants can accept no liability for any errors or omission or for any person acting on or refraining from acting on the information provided in the above